eczema
A 43-year old woman came to our hospital for eczema. Topical corticosteroids lessened her skin lesions, but its effect was transient. When she stopped using corticosteroids her skin lesions got worse than before.
When she came to our hospital for the first time, many eruptions were seen over the trunk and extremities.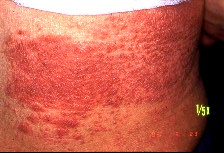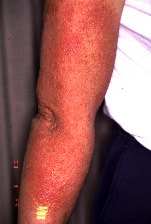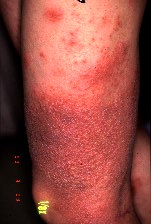 We prescribed Blanktigro plus Gi-supo. She got well. The state of skin 2.5 months later is presented below. There has been no relapse for 2.5 years.